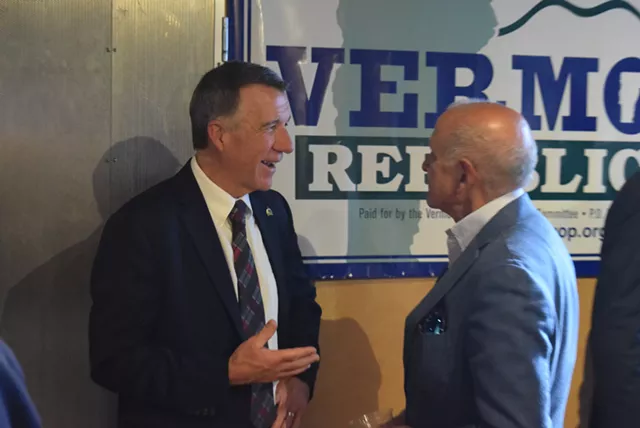 When Vermont Republicans gather to rally their troops and raise money for the 2018 election, you might wonder: How do they address the elephant in Washington who threatens to make this a dismal campaign cycle for them?
The answer: They don't.
Gov. Phil Scott, former governor Jim Douglas and New Hampshire Gov. Chris Sununu addressed a crowd of about 150 at a Republican Party fundraiser Thursday evening at the ECHO Leahy Center for Lake Champlain. They kept their politics as local as they could.
Jokes about New Hampshire vs. Vermont were big: Why is Vermont's maple syrup sweeter? You have more tree-huggers, Sununu quipped.
Sununu, the most loquacious speaker of the three, is the only one who mentioned the T-word: President Donald Trump. And that came during a half-hearted attempt at a joke about the three governors meeting in the basement of Trump Tower.
"I don't know where that joke would go," he safely declared.
Otherwise, the three speakers emphasized the importance of supporting local Republican candidates….