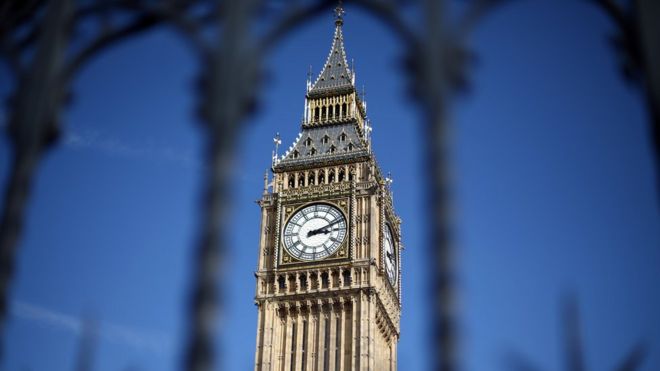 Whispers of collaboration waft through the air. Rumours of a new political entity emerging into the light. Stories of politicians ready to cast aside tribal instinct and join something new.
But that is quite enough about the political intrigue in Germany where, weeks before the general election, there is no doubt breathless discussion in the cafes near the Bundestag about who Angela Merkel may end up working with if she's returned as chancellor again.
I talk of the occasional chat here, among those who describe themselves as forced to sleep on the political streets: homeless in the era of Brexit and Jeremy Corbyn.
Destitute, desperate and with a desire for something different, the story goes, they are smooching their way discreetly towards an immaculate political conception.
They are searching for the Anglo-Saxon equivalent of France's En Marche, the miracle birth over the water.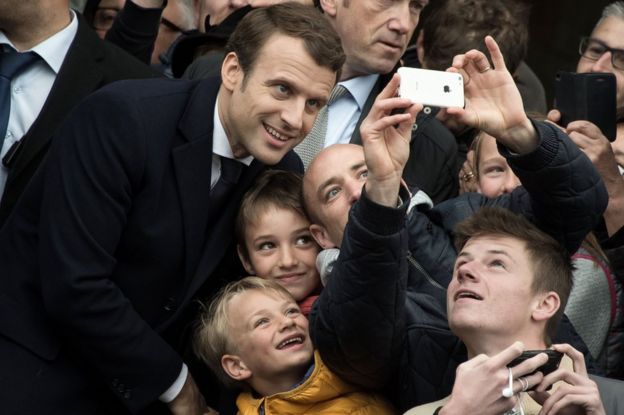 President Emmanuel Macron built his own political kit car widget by widget, and, fuelled by the French electorate, drove it straight to the Elysee Palace.
So this political correspondent peeled himself away from the feverish summer squalls over the Big Ben bong ban, and instead made some inquiries.
'Militant, muscular moderates'
One household name had already told me privately that they frequently passed colleagues from other parties in the corridors here, and thought that they had much more in common with them than plenty of their own supposed political brethren.
Another well-known politician told me of their desire to "create a home for those deeply politically engaged people who I call the 'militant, muscular moderates'".
"On the surface, there is the two-party system, but it is more complex than that," I was told.
"There is a lot of voter churn – the electorate is soft and fluid."
That's Westminster speak for: "No-one's quite sure what's going on, so anything's possible." Possibly.
Look closely and what could be the embryonic beginnings of a new party are there.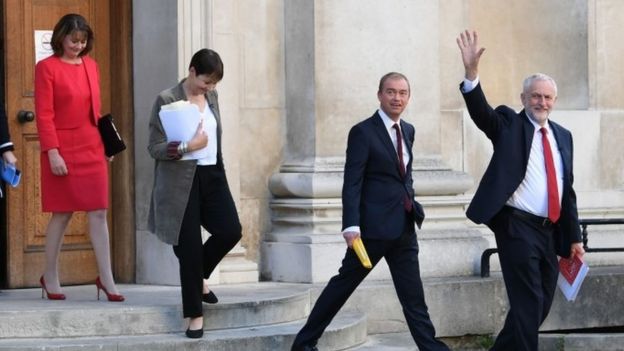 There was what was called the Progressive Alliance…